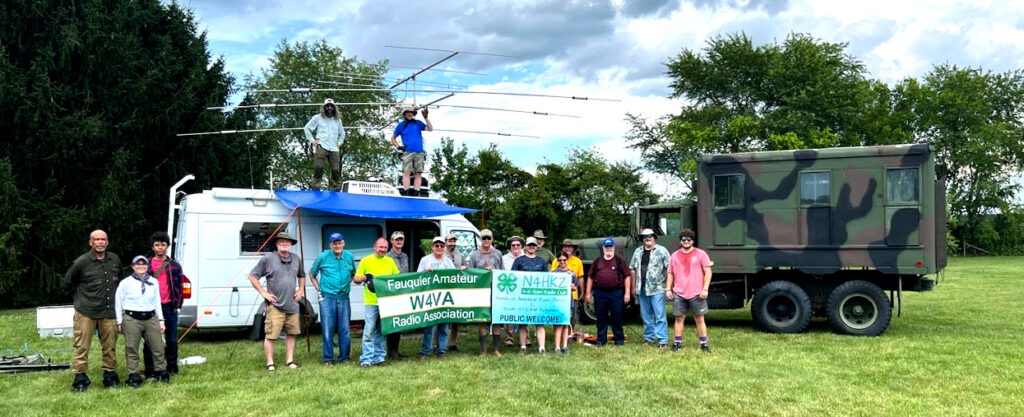 Skip to Video
Skip to Slideshow
The annual ARRL Field Day exercise took place this year from June 24th through June 25th. The members of FARA once again participated at C. M. Crockett Park in Midland, VA.
Again this year Justin, NB3A, and Anna, KN4DWZ, headed our Field Day effort which resulted in a very successful event for the club and the community.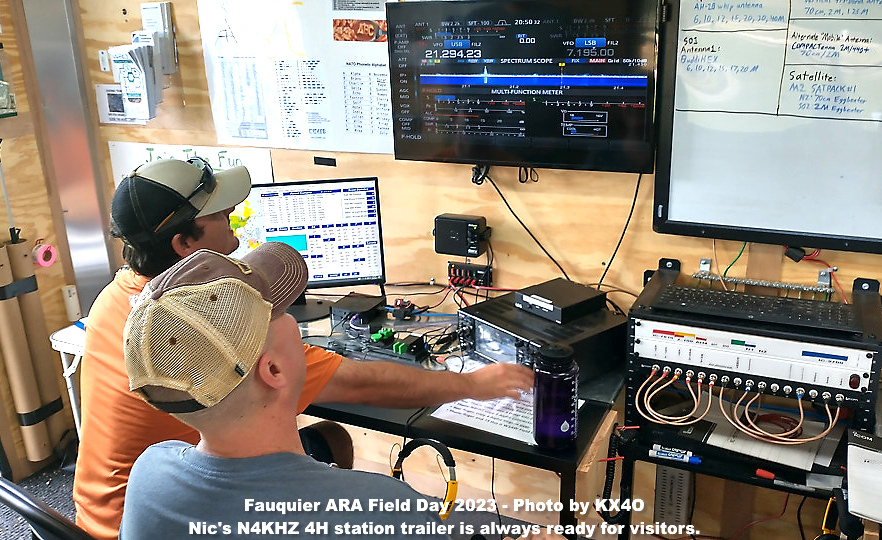 Nic, KY4OP, brought the very well-appointed Fauquier 4-H club radio and STEM trailer again this year. Nic has done a lot of work over the past year on really decking it out. It got a lot of traffic from the public this year, probably the most traffic in recent memory. Many non-hams, both young and old, got on the air for the first time and got to experience the fun of amateur radio.




Justin, NB3A, showed off his very cool rover that used to be a remote TV van, so it has lots of bells and whistles including a 70' pneumatic mast. His van operated as both the SSB and the VHF stations for Field Day and it had quite a lot of visitors and a lot jealous members.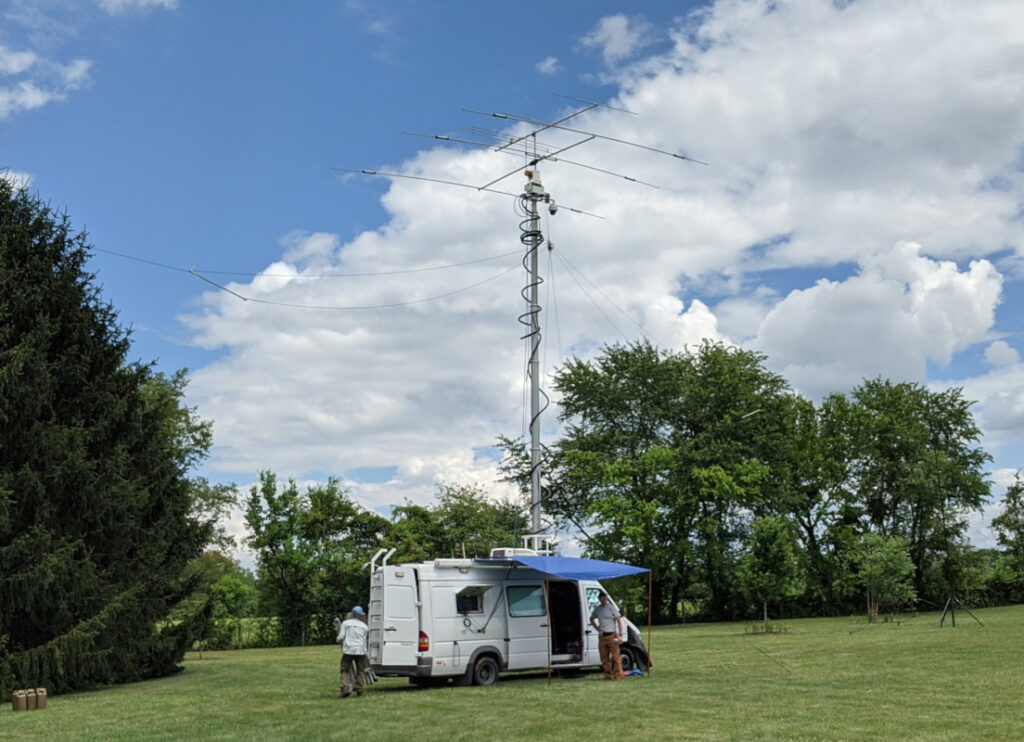 As always, and part of the fun of Field Day, were the issues that had to be overcome. One of those issues was N7IVV's "Deuce" (actually an Army M35 2.5 ton truck), that served as the CW station, had electrical issues when plugged into the generator's GFCI outlet. To get through Field Day we just improvised with an extension cord. However, in the after math many of the club members went to learn about the inner workings GFCI outlets and the problem was discovered.



John, KX4O, had the digital station set up in the club's heavy-duty (and heavy weight wise) tent. Thankfully John brought his son Dylan out who again got a chance to operate the digital station and help with the setup and take down of the tent. John also made sure the extra points for sending out NTS traffic and copying the special bulletins were accomplished. There was enough room in the tent for a few folks to sit down and chat.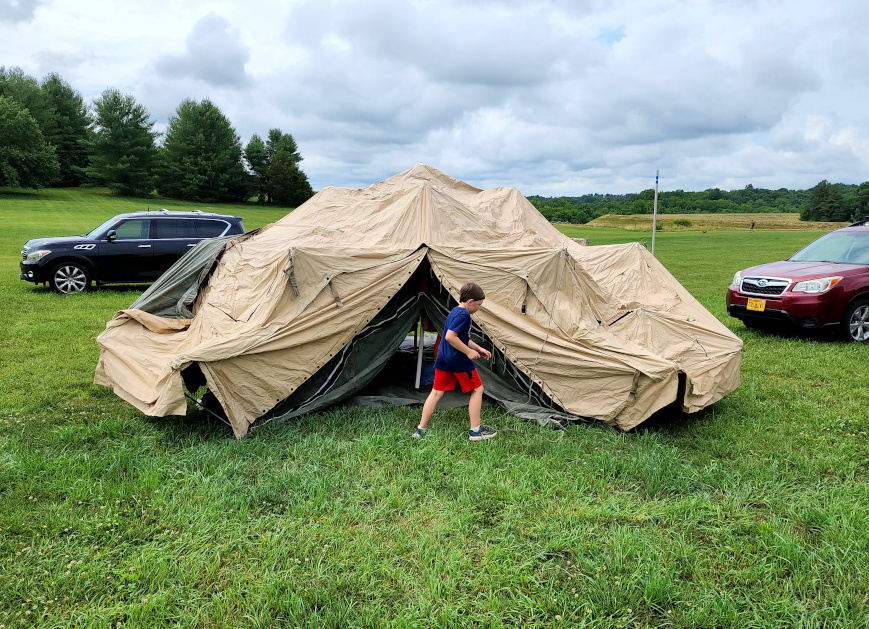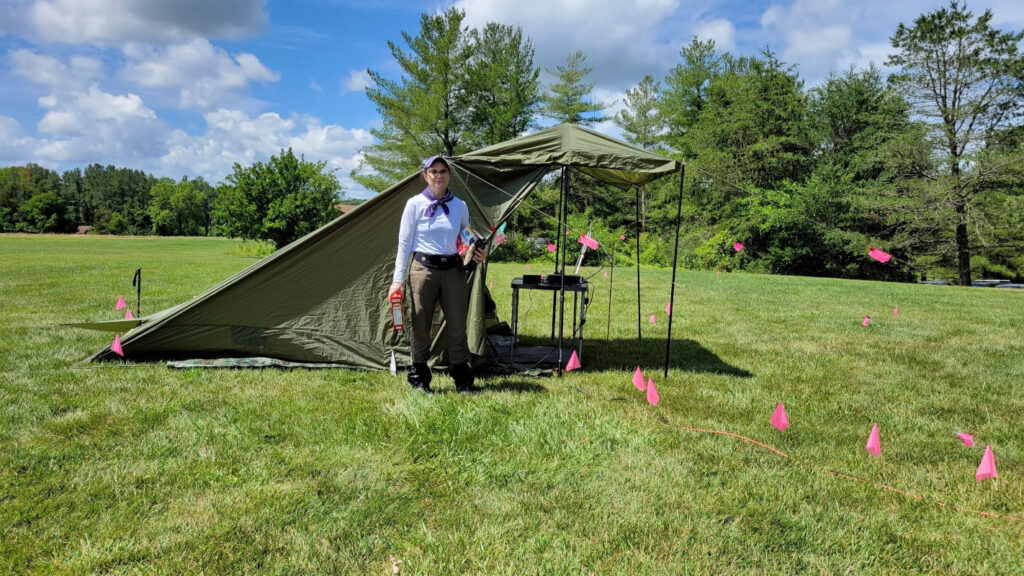 Once again Steve, NL7VX, and his wife Margaret, KN4DWZ, and son Maximillian, KK4TCJ, set up and operated the off the grid station – that ran on purely solar and battery power the entire weekend and got the club 10 solar contacts for the event.




What would Field Day be without plenty of food and drinks. Club President Allen, KO4NMC, prepared and cooked a delicious brisket. One of our newest members, Adam, K4GB, barbecued some nice ribs and James brought some burgers and hot dogs. Thanks to our chefs!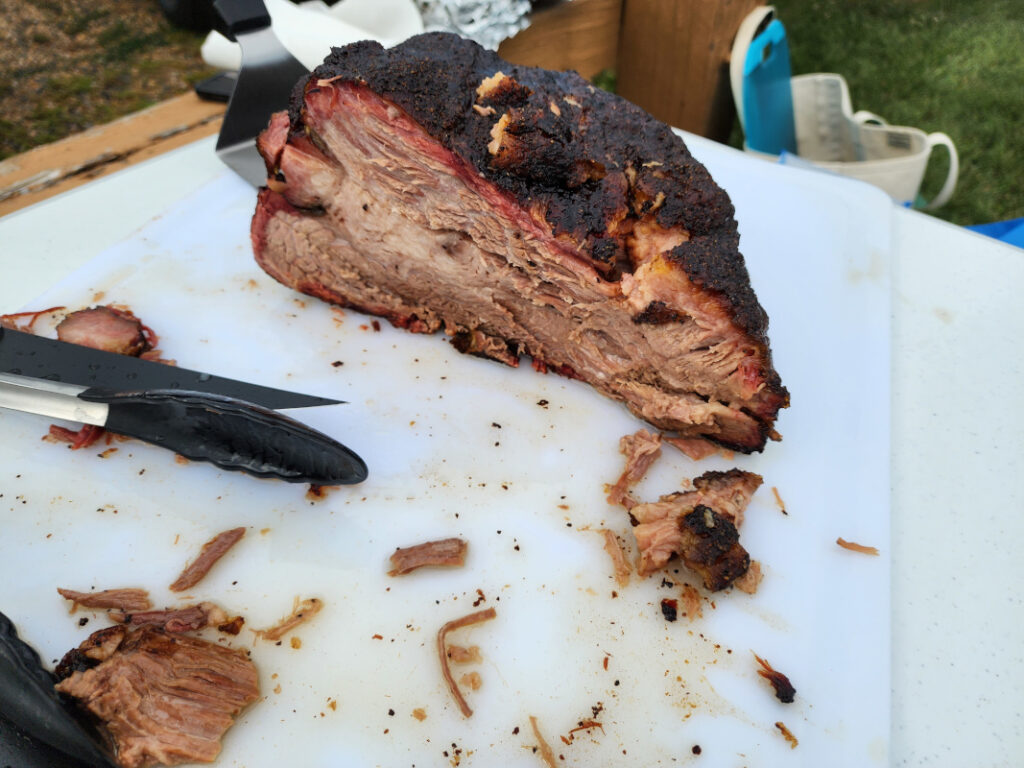 We had one member participated in his first Field Day. Robert, K4GVH, is blind, but a little help from a couple of our members he does very well. Here is short video clip of Mark, K4SO, showing Robert how to work SSB stations.
All in all, it was a great field day full of fun, learning and showing the citizens of Fauquier County what the club and amateur radio is all about. Below is a slideshow to show you more of our fun (click for larger image).

Margaret, KN4DWX, has created a wonderful video compilation of the sights and sounds of our Field Day. Her son, Maximilian, KK4TCJ, did the sound track for the video and it can be listened to separately by clicking here: Soundtrack