For the first time in a very long time, FARA held a Holiday party this year at the John Barton Payne building in Warrenton. It had been suggested many times to have one and this year we went ahead with it. The organizers were Diana, KO4QJR, and Bob, KT4BOB, who did a wonderful job getting the venue and the meats, as well as decorating the room in a festive manner.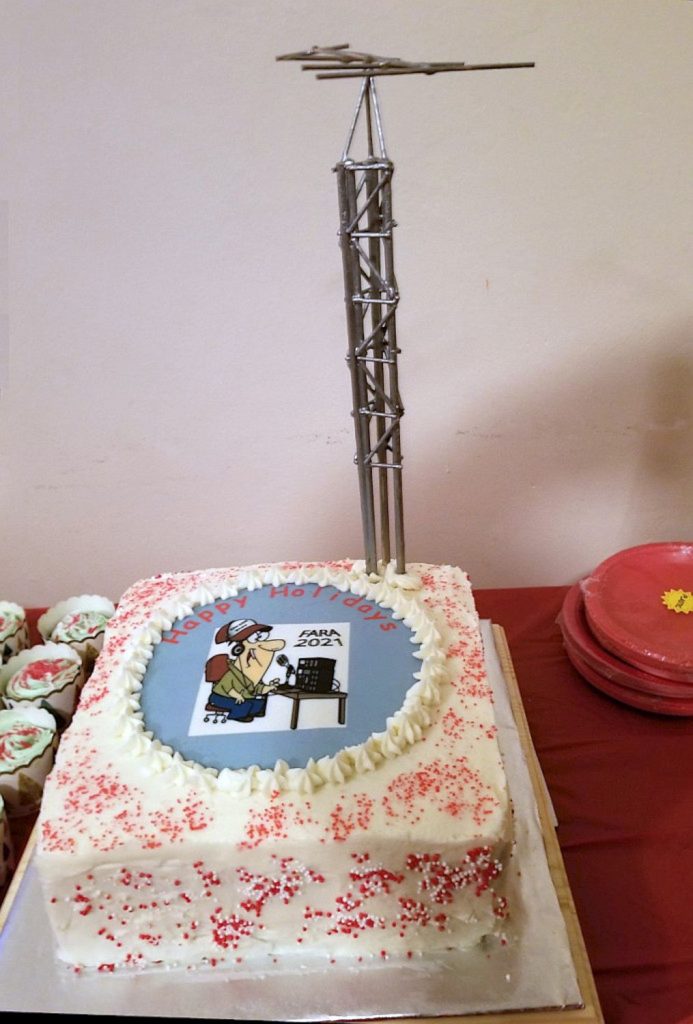 Our FARA Christmas cake complete with a tower and antenna – created by Diana, KO4QJR. (Thank You).  Members and their family members came and brought side dishes and desserts to compliment the pulled pork and brisket.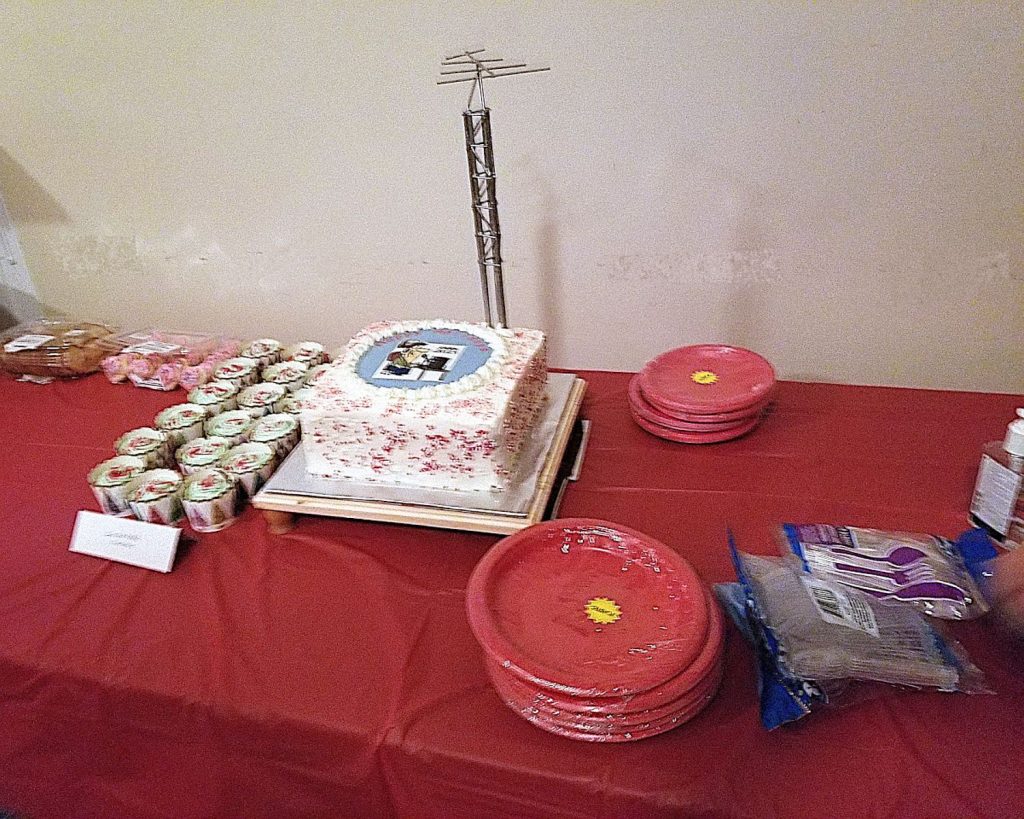 Members enjoyed the chance to catch up and the comradelier at this was a purely social event.
The evening ended with diving into the desserts and a few rounds of amateur radio bingo created by Diana and Bruce, KN4GDX.
Club would like to say a huge thank you to both Diana and Bob for a wonderful evening. We hope to do this again next year!