For the first time in a very long time the Members of FARA felt it was time to have a fox hunt – after all the club is located in fox hunt country.
Brad, N7IVV, volunteered to be the leader of the Fox Den, the small group involved in the planning and building of the fox and the area for the hunt.   Meanwhile the rest of participants, and for most of them this would be their first fox hunt, did their their research and shared ideas with the others.  Many built their own antennas and offset attenuator kits and for some  their first time building something amateur radio related.
The fox set up was a Byonics MicroFox2 along with an inexpensive countdown timer purchased from ebay.  The countdown timer allowed N7IVV to place the fox and then allowed him time to drive back to the hunter assembly areas and at the designated time.  The set was powered by a rechargeable LiPo pack and it was all held together with rubber bands.
The hunt area was in Northern Fauquier County, Virginia, and members gathered at either Great Meadows Polo Club or in the town of The Plains.  The gathered hunters showed off the gear they bought, assembled or built.  Everyone was anxious to see how their individual ideas performed.  People set off on their own or as teams in their cars to track down the fox with only the direction their equipment indicated.
In the end, our fox was found in a park approximately 3 miles from the starting points, which was a perfect distance for the 500mW transmitter, given the terrain in the area.
Here are some photos from our day:
The event was the first in a very long time that did't involve a contest or service for the members.  It was fun, challenging, and practical activity for the membership and we all learned something we can use the next time.
The Hunters
The participants in no particular order:
Rich K1HTV
Andy K1RA
Garth K4BOX
Mike KF4TEK
David KK4UYX
Bruce KN4GDX
Bob KN4SPL
Kevin KX4KU
Mike N2NAR
Patty W4HXR
All the participants would like to send Brad, N7IVV, a big thank you for doing a tremendous job from scratch and running with it.   It took a lot of time and effort to get all the pieces together and tested and it certainly was worth it.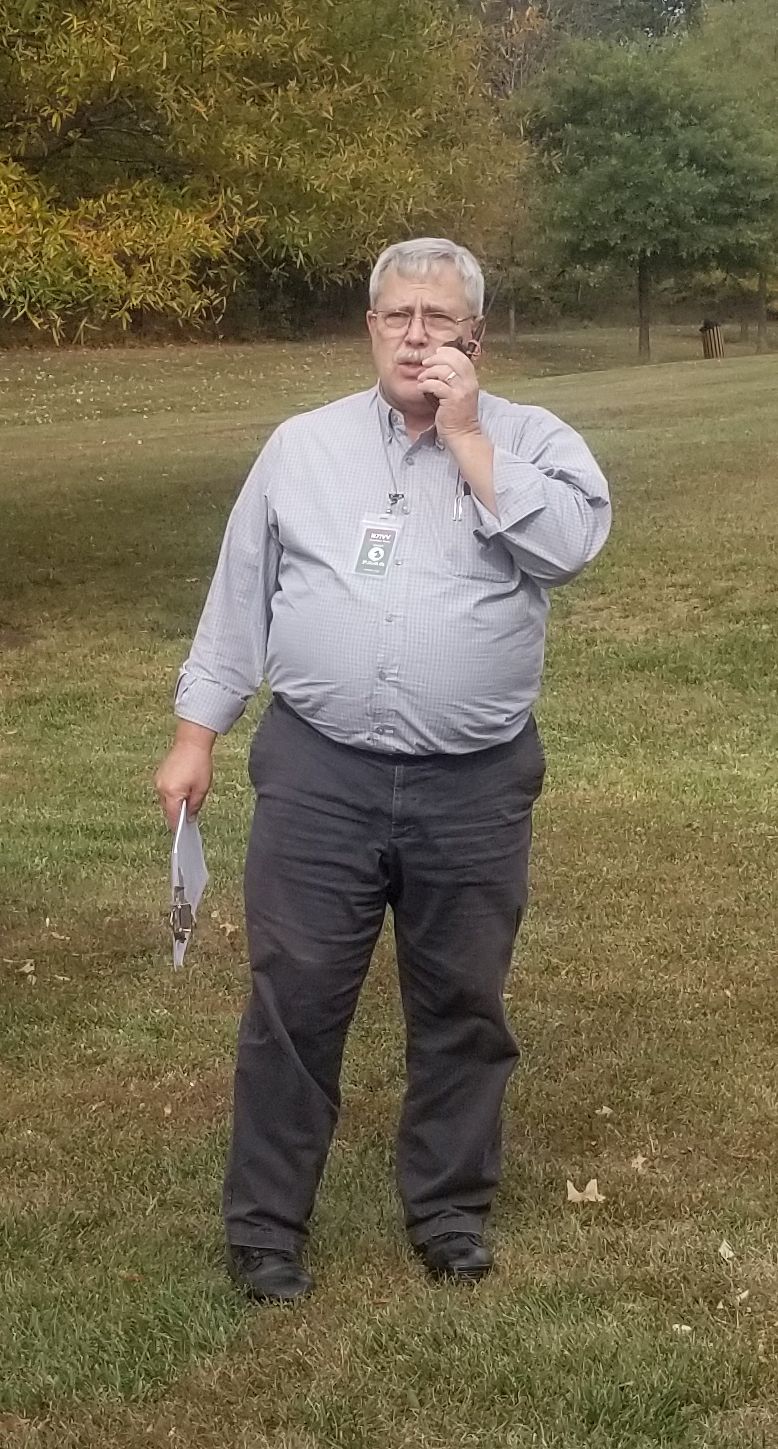 Brad, N7IVV, Head Of The Fox Den